Application Deadline:
December 1, 2023
---
Interview Notification Deadline:
December 15, 2023
---
Interview Dates:
January 2024 TBD
---
Program Start Date:
August 1, 2024
---
Contacting NM-PIC:
Contacting NM-PIC: Questions regarding the application or interview process may be directed to the NM-PIC Program Director, Dr. Ciara Hansen (
Ciara.Hansen@ihs.gov
) or the NM-PIC program consultant, Todd Helvig (
thelvig@wiche.edu
).
David Tio
---
David Tio is a psychology intern at Hidalgo Medical Services via the New Mexico Psychology Internship Consortium. Currently completing a PhD in Clinical Psychology from St. John's University in Queens, New York; David is an east coast transplant who is excited to put down roots with his wife and daughter in a sunny beautiful place with little pollution and lots of good vibes.
David's clinical and research interests have always been centered on advocating for underserved communities. Although David's education has been focused on working with children, parents, and families; he appreciates a generalist approach to training and seeks to build his repertoire and expand his scope of practice. David has experience in social work as well as psychology, which has served to augment his understanding of the different systems involved in providing support to marginalized communities. David is bilingual and always eager to improve his cultural competencies.
Since the birth of his daughter, who was diagnosed with a genetic condition, David has become increasingly engrossed in the role of metabolism and lifestyle factors in offsetting the risk of developing chronic illness. Having had success in using the tools of psychology to effect daunting changes in the stubborn and self-defeating behaviors of many past patients, David is a firm believer that the field of psychology is well-suited to motivate patients to consider the influence certain lifestyle factors may have on their physical and mental health.
David's goals involve introducing efficacious programs that target prevention of common health concerns in underprivileged populations and empowering individuals by educating them on how to be critical evaluators of their own health metrics. David also aims to eventually be part of a collective of like-minded healthcare practitioners who subscribe to a holistic perspective on treatment and emphasize the importance of interdisciplinary collaboration. David has a fuzzy canine companion named Señorita Bonita.
Doctor of Philosophy in Clinical Psychology (Child Track) – St. John's University (anticipated 2024)
Masters of Arts in General Psychology with Clinical Emphasis – New York University
Bachelors of Science in Psychology – Barry University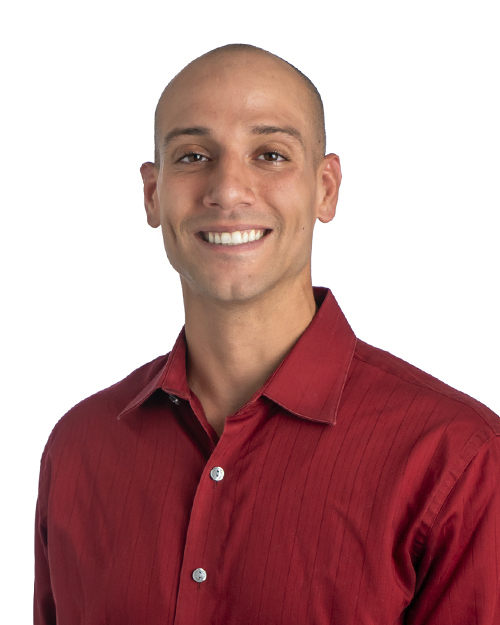 James Fayne
IHS: Northern Navajo Medical Center
---
James is a doctoral candidate from The College of Professional Psychology at The Chicago School. A former special education teacher, he came to clinical psychology with a background working with students with moderate to severe developmental disabilities. Throughout his doctoral training, James specialized in psychological assessment as well as working with individuals living with trauma and severe/persistent mental illness through integrating interpersonal-relational, existential, family systems, and cognitive behavioral therapy (CBT) approaches. When he grows up, James aspires to practice street medicine mental health, providing psychological care to people in need outside of the office setting. He is also working to continue his research in modeling intersectionality as well as teach undergraduate psychology. In all realms of his life, James fiercely advocates for equity, justice, and the liberation of minoritized and marginalized groups. He is a Scorpio, vegan, and when not working on his dissertation, loves kayaking and reading historical fiction novels.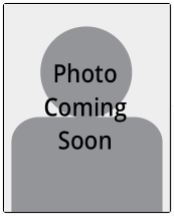 Tamir Judd
IHS: Northern Navajo Medical Center
---
My name is Tamir, and I am a doctoral-level psychology intern. I currently provide mental health services at Northern Navajo Medical Center and Dzilth-Na-O-Dith-Hle Health Center. 
Growing up in rural North Carolina, life revolved around family values and community engagement. My involvement in sports throughout my youth provided an avenue for social connections and physical well-being, while my love for the natural sciences opened me up to nature's wonders. Now, as a mental health professional, I recognize the importance of including nature-based activities in the healing process for those seeking to regain balance–especially young adults and at-risk youth in underserved communities. With that in mind, I strive to establish a community-oriented mental health approach devoted to restoring healing and healing through interactions with nature and Mother Earth.
With over ten years of experience working with diverse populations, my therapeutic approach focuses on the use of culturally relevant therapies and interventions centered around holistic health and healing. I specialize in the use of psychodynamic psychotherapy and dream interpretations to navigate the challenges associated with historical trauma and dissociative experiences. 
I will earn my Ph.D. in Clinical Psychology in 2024, providing an even greater understanding of interpersonal dynamics and improving my ability to assist Black/Indigenous individuals, couples, children, and families find holistic balance.
In my spare time, I try to enjoy a few hobbies which include meditation/yoga, playing basketball, and spending time with my family.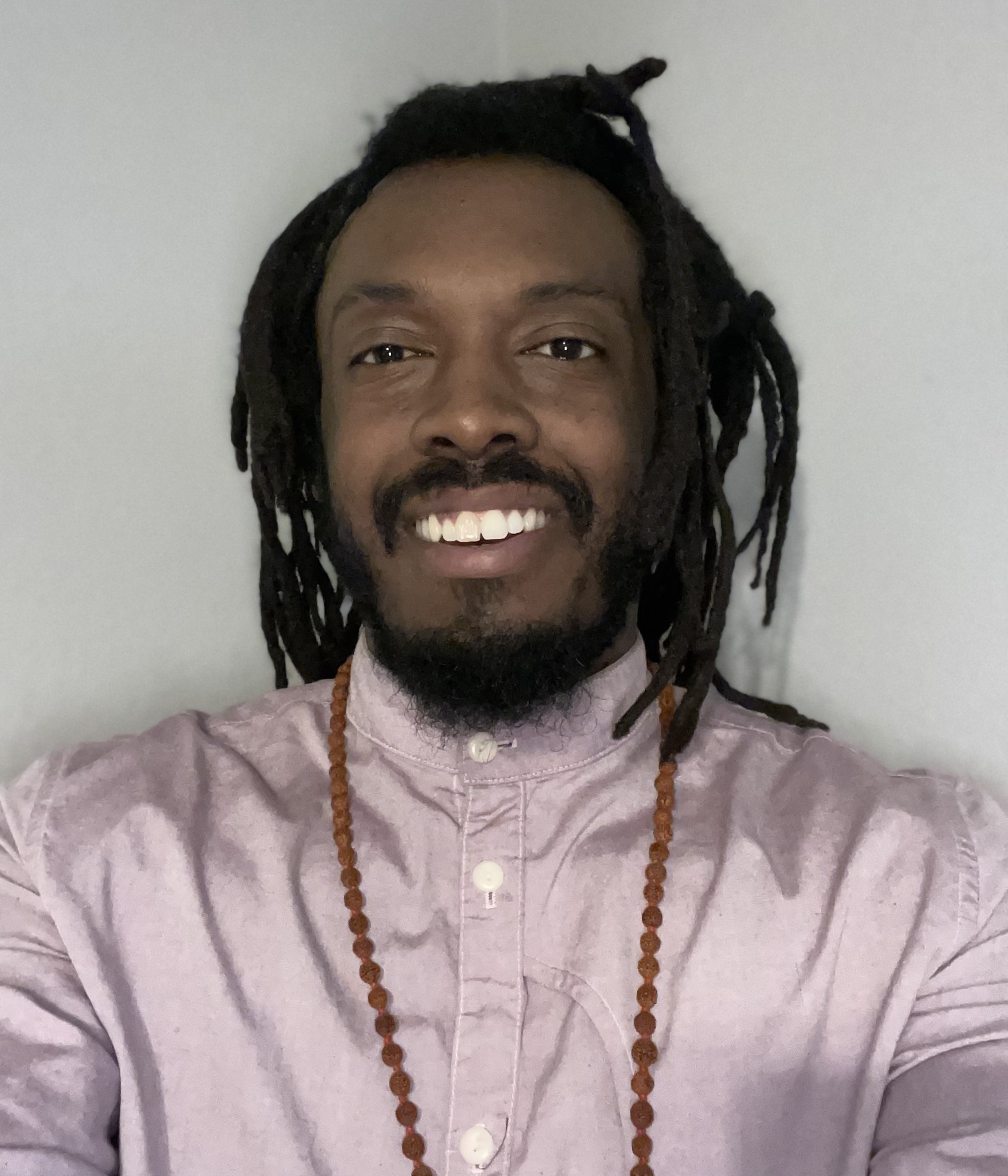 Past Interns
Class of 2022-2023
Nicky Petersen
---
My name is Nicky Petersen (she/her/hers), and I am the current psychology intern at Northern Navajo Medical Center, Iina Counseling Services. I am earning my Ph.D. in clinical psychology from the APA-accredited Fielding Graduate University. Born and raised in Mumbai, India, my experiences as an immigrant and my previous career as a journalist for Reuters have shaped my interest in becoming a psychologist and understanding culture's role in mental health. In my academic career, I have consistently sought clinical and research experiences with individuals diagnosed with serious mental illness, trauma, and substance abuse. My professional goal is to serve my community as a general psychologist providing culturally informed clinical care. I have authored manuscripts and have publications under review for topics such as the Benefits of Yoga in Prison and other issues related to social justice and police reform. My research interest reflects my life experiences and the clients I am interested in working with. Through my clinical experience and life experiences, I have learned the significance of social justice issues and diversity. Through data-driven research, I aim to have publications representing the clients I work with and the issues they face in their everyday lives. My passions lie in social justice and advocacy for easy access and appropriate application of evidence-based mental health treatments that are more inclusive and culturally responsive. Through inclusionary research, I strive to fight the stigma associated with mental health, especially in under-resourced and disenfranchised populations.
I am a resident of the Native Land of Wašišiw ítde (Washoe), also known as Fernley, Nevada, which falls in the territory of Numu (Northern Paiute) near Reno, Nevada. I am a mother of two boys, Cash (15) and Rocco (13), and a dog mom to my 11-year-old black lab Ryder. I enjoy working out, paddle boarding at Lake Tahoe in the summers, and watching foreign films and documentaries.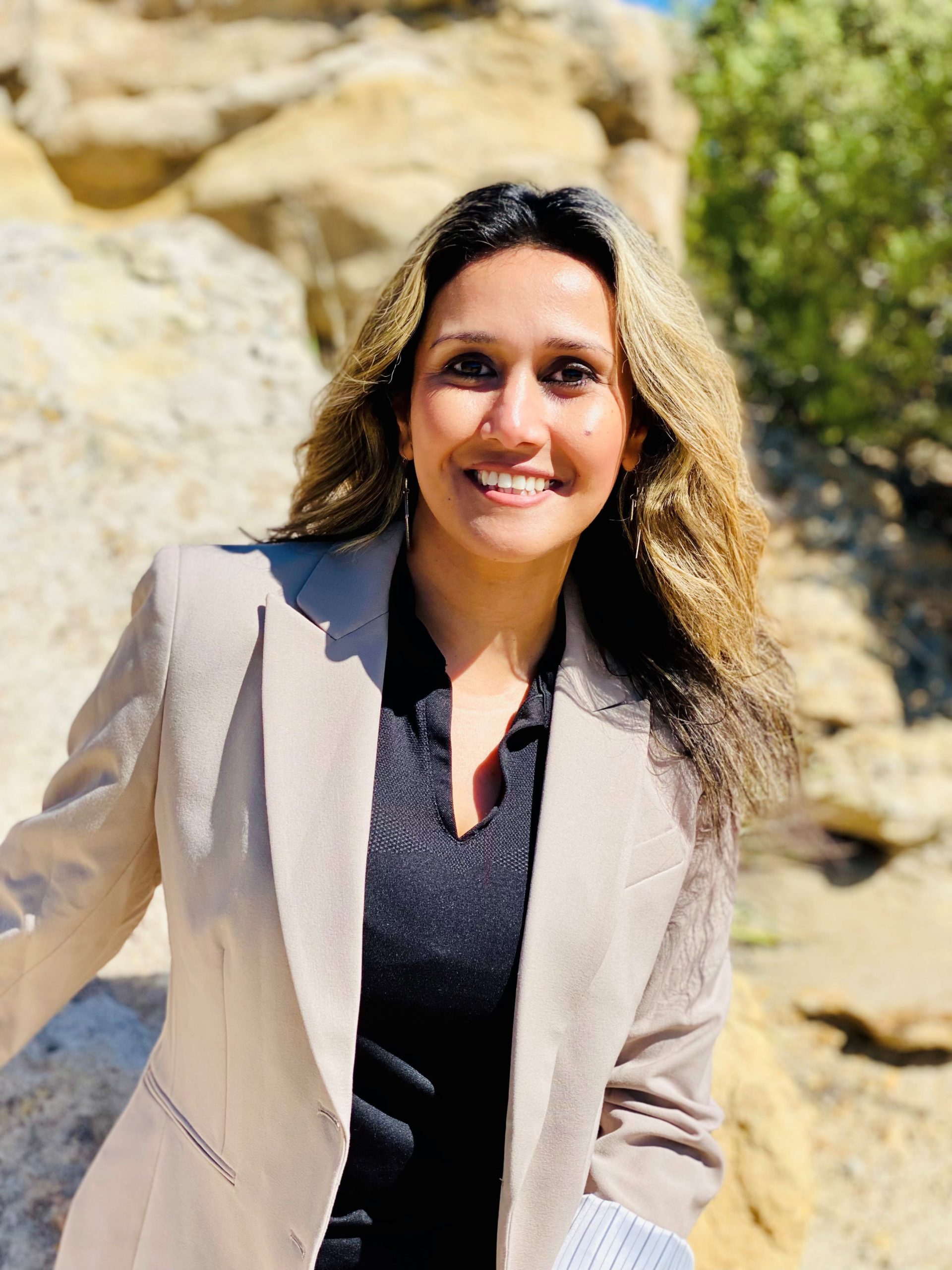 Meya Mongkuo
---
After being born and raised by the ocean in St. Petersburg, Florida, Meya is thrilled to have new adventures in the mystical Gila Wilderness. She is a pre-doctoral clinical psychology intern at Hidalgo Medical Services via the NM – Psychology Internship Consortium. She is currently earning her Ph.D. in clinical health psychology from Virginia State University. She is interested in developing her skills as a culturally competent psychologist who values the intersection of health and culture while honoring clients' mental, emotional, physical, and spiritual well-being. She was awarded a CEMRRAT-2 research grant for students of color in psychology.  It is her passion to research and cultivates healing spaces for BIPOC (Black, Indigenous, Persons of Color) communities.
In addition, she is interested incorporating mindfulness-based therapies from a trauma-informed perspective in treatment settings. She is excited to complete her training with NM-PIC in learning to deliver quality whole-person care to rural New Mexico communities. Her hobbies include being an avid meditator, astrology, and enjoying quality time with loved ones.