Application Deadline:
December 1, 2023
---
Interview Notification Deadline:
December 15, 2023
---
Interview Dates:
January 2024 TBD
---
Program Start Date:
August 1, 2024
---
Contacting NM-PIC:
Contacting NM-PIC: Questions regarding the application or interview process may be directed to the NM-PIC Program Director, Dr. Ciara Hansen (
Ciara.Hansen@ihs.gov
) or the NM-PIC program consultant, Todd Helvig (
thelvig@wiche.edu
).
NMBHI in Las Vegas, New Mexico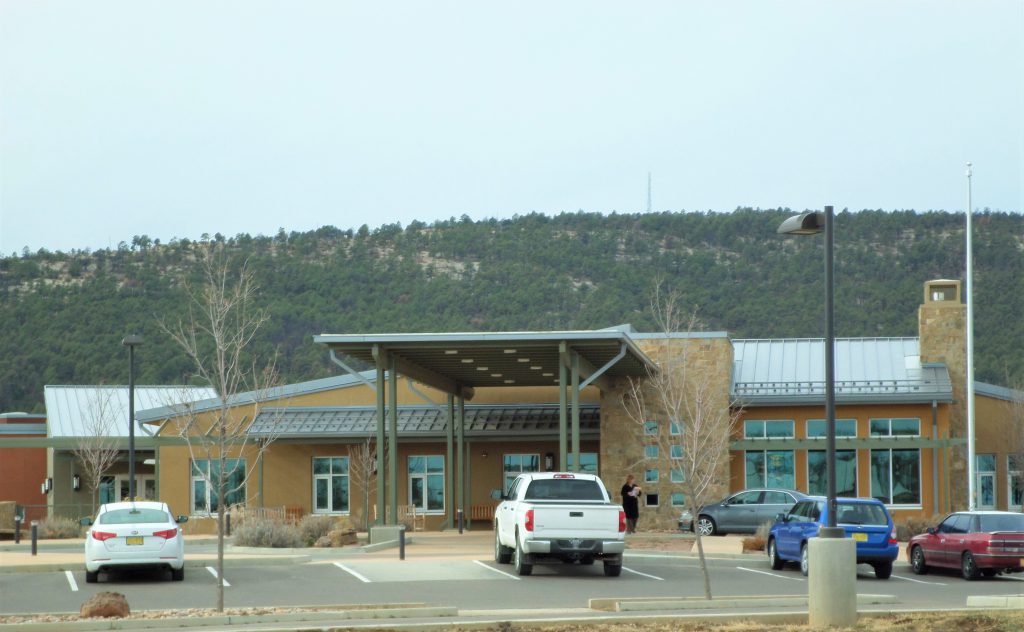 Built in 1889, NMBHI was originally called the Territorial Insane Asylum and then the New Mexico Hospital for the Insane. Due to the movement away from mental health stigma and prejudice, such derogatory language and assessment practices/perspectives have ceased and incited change, leading to the new name, New Mexico Behavior Health Institute. To this day, NMBHI continues to be referred to as the "State Psychiatric Hospital" because it is unique and one of its kind in New Mexico.
NMBHI is located in Las Vegas, New Mexico, The Land of Enchantment. Las Vegas offers friendly, local, and affordable living. Interns will be immersed in the rich, vibrant, and complex history of one of the first settlements in the American Southwest. They will have the opportunity to learn from a diverse community who pride themselves on cultural celebration and sustainability. This area offers a fascinating blend of cultures where Spanish, Native American, Mexican and American influences have co-mingled to create a rich and unique society. Las Vegas is home to more than 1000 buildings on the National Register for Historic Places. Million dollar renovations have been made along Old Town Plaza Park, the train depot station, and the nearby Castañeda Hotel, to name a few.
Interns will experience many small home-town shops, antiques, book stores, coffee shops, and community areas with Spanish, Victorian, and Territorial architecture. Las Vegas also has its historical drive-in movie theater (Fort Union Drive-In) which is still in operation. Extracurricular activities in this area include: Camping and fishing at Storrie Lake State Park; Gallinas River campgrounds; hiking and birdwatching at the Las Vegas National Wildlife Refuge; and skiing on the Sangre de Cristo Mountains. Las Vegas also prides itself in higher education and is home to two school districts, Luna Community College, and New Mexico Highlands University. Just five minutes from Las Vegas in Montezuma, N.M. you will find natural hot springs and the Armand Hammer United World College (UWC-USA). This location was chosen because of its remarkable beauty, proximity to immense wilderness areas in Northern New Mexico, and an architecturally compelling site within a historic region of the United States.
ICS in Shiprock, New Mexico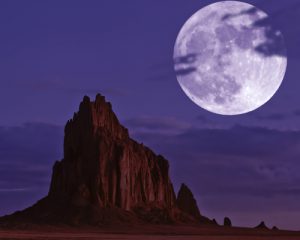 The Northern Navajo Medical Center in Shiprock, New Mexico is located in the Four Corners area of the United States where New Mexico, Arizona, Colorado and Utah meet. Northern Navajo Medical Center is one of five facilities located within the Shiprock Service Unit, which is the largest service unit of the Navajo Nation. 'Iina Counseling Services is located in the west wing of the Northern Navajo Medical Center and consists of two psychologists, three psychiatrists, five counselors, support staff and a team of behavioral health coaches. Interns at the Iina Counseling Services  can choose to live in Farmington, New Mexico, Durango, Colorado, or Cortez, Co. Each of these towns offers unique cultural lifestyles and feature a plethora of outdoor activities. Farmington is the closest and most common area for employees to live. Located at the confluence of three rivers and with almost 300 days of sunshine each year, it is well known as an outdoor recreation paradise. Interns will enjoy affordable and comfortable living, family friendly and culturally diverse communities and a scenic commute to work (about 25-30 minutes).
Farmington offers an active and adventurous lifestyle featuring Lake Farmington, Chokecherry Canyon Glade Run Recreation Area, Animas River White Water Park, Animas River Trails, San Juan College and Lions Wilderness Disc Golf Course, and top municipal golf courses all within City limits. Small enough to have the warm, inviting small town feel but large enough to have the amenities and comforts of a city much larger.  Farmington is also the retail hub for a large radius and into neighboring states, which allows for a unique shopping experience.
Although it would be a 90 minute commute, and longer more in snowy weather, Durango, Colorado is a beautiful mountain town in the Animas River Valley, surrounded by two million acres of the San Juan National Forest. Hiking, rafting, camping and skiing are all close by. Mesa Verde National Park, designated as a World Heritage site for it's ancient cliff dwellings, is also nearby. Durango has a four-year college, regional medical facility, small commercial airport, and a many shops and restaurants. The Durango Chamber of Commerce websites provides all of the information you need about this beautiful little city. https://www.durangobusiness.org/visitors.html .
Closer by is Cortez, Colorado. A somewhat shorter commute, 45 minutes in good weather, Cortez is situated between Mesa Verde National Park and the Ute Mountain Tribal Park, and its residents live everyday among the history of the Pueblo people. Complete with a theater, Cultural Center, Nature Preserve and dog park, this city of about 9,000 people offers many restaurants and affordable living. Cortez is a launch point for amazing day trips, weekend, and camping to locations including Mancos and its cultural district, Delores, the San Dunes National Monument, Four Corners and numerous hot springs. Rock climbing, cycling and golf are very popular in the area. Learn more about Cortez at https://www.cityofcortez.com/312/Visiting .
HMS at Silver City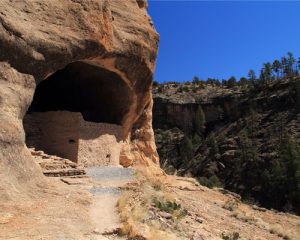 Silver City offers interns affordable living in a historically rich community with an abundance of natural attractions.  Nestled at 6000 feet elevation in the mountains of Southwestern New Mexico, Silver City is the hub of Grant County.  Here, we are connected to ancient civilizations through the Gila Cliff Dwellings all the way to the space age through former resident, astronaut Harrison Schmidt.  Billy the Kid, Geronimo, and Butch Cassidy all have connections to Grant County.  Fort Bayard provided protection for early miners and ranchers in the area.   Our Santa Rita copper mine is the third largest in the world.  Silver City has much to offer interns with an adventurous spirit.
For those interns who enjoy outdoor activities, the Gila National Wilderness area offers myriad opportunities for hiking and camping.  As the first National Wilderness to be established in the history of the United States, this more than three million acre preserve located just to the North of Silver City offers the ultimate in backpacking and hiking adventure.  The Continental Divide Trail stretches through Grant County as part of a trail system that follows the Continental Divide and extends from the Mexican to the Canadian borders.  The Catwalk Recreational Area, City of Rocks State Park and other local attractions offer plenty of places to enjoy a nice picnic and a short hike.  Nearby Lake Roberts and Lake Bob Evans offer fishing, camping, and boating opportunities.   Mountain biking, camping, and ATV riding are also popular activities in the Gila National Forest.
In downtown Silver City, interns will find restaurants, shops, and art galleries to suit every taste.  Additionally, this small city offers activities in almost every month of the year.  Some of the highlights include the Blues Festival near the end of May, the Fiesta Latina near the end of June on the campus of Western New Mexico University, the Gila River Festival in September, and the internationally known Tour of the Gila in late April or early May that attracts cyclists from around the world in a week long race that challenges our mountain trails.  Our mountains offer these cyclists the challenges they need in preparation for their competition in World Tour events such as the Tour de France.